"Challenger. Inspirator. Friend."
Burga Neckermann, coaching for top executives.
I am joined by executives, managing directors and other top performers who are confronted daily with the challenges of leading a team or a company. This includes the high responsibility for many people in the context of a rapidly transforming economy, but also dealing with pressure, power struggles and a dwindling private life.
As an entrepreneur and multiply certified coach, I work with my clients over a period of at least 10 months. This program is explicitly concerned with overcoming these challenges.
In this process, I'm not here to judge. From a neutral point of view, I show how and where problems have arisen that one cannot see from one's own perspective. Then we eliminate them together, step by step.
Eric Schmidt, CEO of Google until 2015, has put it aptly:
"Every famous athlete, every famous performer, has somebody who is a coach. Somebody who can watch what they are doing and say: 'Is that what you really meant? (…)' Give them perspective. The one thing people are never good at, is seeing themselves as others see them."
Sparring – a form of coaching – is about much more than just analyzing professional challenges. It is about the personality, with all its facets, strengths and weaknesses and how these are related to success and failure.
The results speak for themselves:
More clarity in decision-making processes, unprecedented employee satisfaction, through new management methods and new strength in one's own position.
As a graduated business economist and passionate entrepreneur, I founded my company PEQUM 22 years ago in the field of recruitment and personnel development. Before that, I gained experience in the American group. Without suspecting that the seed I planted at that time would become a strong tree and that my company would act nationwide for well-known companies like DSG, Johanniter, Curanum, Kursana and many others.
My recipe for success back then: Who has what characteristics and how can these be integrated as effectively as possible into an existing system?
For 12 years I have built and managed this company step by step. At the same time I was a mother and wife and raised two children. At that time, like so many managers, I worked superhumanly hard and was under enormous inner and outer pressure. Added to this was the high level of responsibility for my employees and customers.
The balancing act between my professional life as managing director and my private life was huge at that time.
I have lived like that for a long time, but life with such great responsibility took its toll:
I felt permanently chased, burned out and could no longer enjoy my success. At some point, the point came where I couldn't ignore it any longer. I had to act. I was looking for a different approach, a solution that would allow me to manage my business effectively without sacrificing my quality of life.
This was followed by over 10 years of training with renowned personalities as a professional coach for leadership and business, personality development and spirituality, while I continued to run my company. This multiplied my abilities and fundamentally changed my perspective. I got to know new techniques and approaches and was finally able to achieve the necessary lightness and clarity in my role.
My new management style allowed me to motivate my employees in an unprecedented way. A new work culture emerged. This led to an increase in customer satisfaction and to the best quarterly figures since the company was founded.
Other leaders have seen this change and have enthusiastically asked me for advice. That's how my first coaching sessions came about. This cooperation made one thing clear to me: My mission is to bring a new chapter of life and success to other managers and executives who are in a similar situation.
Since I had a business to run, I couldn't give comprehensive coaching at the same time and had to choose one… I sold my business in 2010, which I built myself and in which I put so much work, risk and stamina into to set a new milestone in my life.
That was the end as managing director and the beginning as professional coach and consultant.
First, I coached and trained executives at all levels in a large holding company for several years. Furthermore, I played a decisive role in strategic decisions and solutions of conflict situations. Later, I exclusively conducted long-term individual coaching sessions for management personalities and companies.
Today I also hold group seminars in the areas of leadership and team development.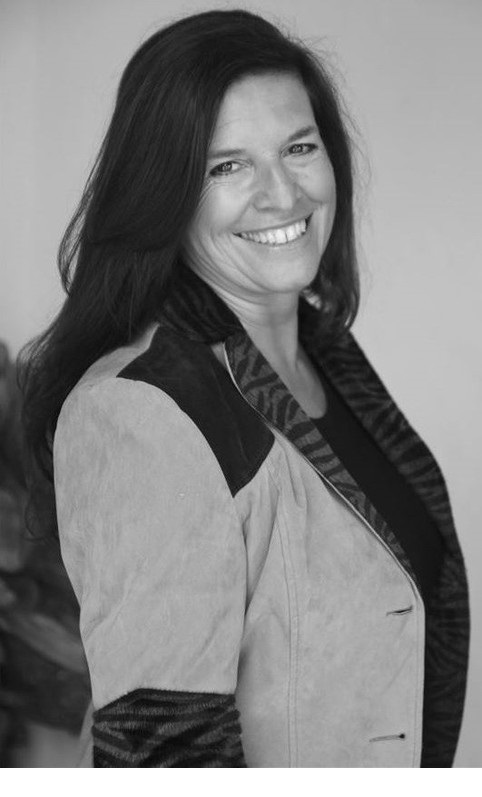 I love action, I love diversity and I love challenges. I ski passionately and regularly, preferably fast. Raised on the Swabian Alb and settled in Ibiza, I also appreciate sun and nature.
As I mentioned before, I am the mother of two wonderful children. The most wonderful thing ever. Today they already have both feet on the ground.
Through my profession I travel a lot and have been able to gather countless experiences. I have met many inspiring personalities, especially from the USA, and have been able to work with them.
"My personal coaching was a milestone both business and personal."
"I got involved in this comprehensive process and I am pleased today about a well-running company, based on well-trained Executives at all levels. "
"Burga, it has been life changing and great joy to have you as my coach. You made it so SIMPLE to prioritize and notice what was important at the time for my business and my family! Also, I can't thank you enough for making me realize what is my biggest strength. I want to say that your service as a coach and leader served me immensely understanding myself more."
"The connection of the individual areas of life is brilliant."
"I have rarely met such a professional consultant and coach. And in all the years there was not one situation in which I felt out of place with Mrs. Neckermann. Since I myself work in a professional framework, I appreciate this quality. "
Executive Coaching for business leaders
You made it to the top. Fought, done and won to be where you are today. Deserved. But the harsh climate, the pressure and the responsibility pull on you. Sometimes you wonder how much longer that's going to last. The fear of making the wrong decisions and not meeting the requirements are your constant companions.